Patentability Of Foldable Touchscreen Technology
Introduction
We all believed this just a few decades ago, that foldable touchscreen could only be seen in science fiction books and films but now it's almost in our hands, but when a revolutionary tech starts to boom, it booms everywhere. Foldable touchscreens can also be everywhere be Tablets, Video games, automobile, planes, etc. foldable touchscreen technology is a revolution in the tech. industry and will surely create an impact in this dynamic smartphone industry.
Various Proposed and Some In Making Foldable Screen Smartphones 
In the month April 2018, Samsung filed their foldable touchscreen phone trough U.S. Patent application. Samsung displays the folding phone concept that has two separate linking displays linked by joints at the top and bottom. It has the signature Samsung's curved edge-to-edge screens, which may seem like that it's just a big screen when fully opened up.  The Samsung Patent application shows how the phone could be used for playing hi-end games like playing in portable video games or watching video by fully opening the phone up and using the second screen for game controls. Samsung named this tech as Infinity Flex Display. It is an entirely new direction for Samsung smartphones that required development of new materials and processes to make it fully functional.
Here comes the folding IPhone. Apple was granted its 1st Patent of a foldable smartphone from the US Patent and Trademark office in November 2016. Further a second Patent was filed andwas granted which is focused on a flexible joint with a use of a fabric for its housing. The Patent application disclosed a touchscreen like a book which could beopen and close.Apple toois joining Samsung and LG to launch the next generation of smartphones.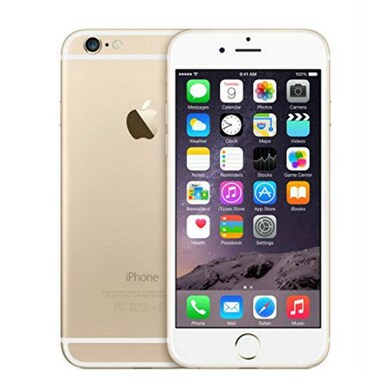 This electronics giant has filed a Patent at the Korean Intellectual Property Office (KIPO) which proposes that its foldable touchscreen smartphone would feature a borderless design with a full-screen display that is bent around the housing of the device.
The sketches in the Patent application indicate that the phone would come with a flexible screen that would cover all the four sides of the phone. Whenever the screen is folded, the phone would have a flexible display on the right side and the housing along with the display on the left side of the device.The sketches indicate that the display could be placed magnetically against the housing.
 Xioami with a recent invention confirmed that they are developing a foldable touchscreen phone when the company shared a clip of its prototype on a social media site. The device is likely to be unveiled at the Mobile World Congress 2019, though there has been no official confirmation regarding that. Other than Xiaomi, Huawei, Motorola and many other brands are also inventing foldable touchscreen devices.
According to the PR of Xiaomi "Xiaomi is first in the world to present a double folding smartphone and has the same technical challenges posed in its three different form factors — double folded, single folded, and tablet form. Prior to finding the best solution, Xiaomi has conducted extensive research into the development of a robust folding mechanism".
According to the 3D teaser video, Xiaomi foldable smartphone can fully unfold to a tablet with very thin edges. When its folded, the device looks thin and small with no buttons.
Advantages of Foldable Touchscreen Phones  
The projected advantages of foldable touchscreen smartphones can be double the screens in a compact shape, doubling your screen space without supersizing your phone would be ideal, for multi tasking it can ease the multitasking performance as we can have 2 screens like emailing with one side and the keys on the other side, for playing hi-end video games in a portable gaming console atmosphere and many more benefits.
After the trend of big size screen phones not all people are happy with the big touch screens due to very large touchscreen.The foldable touchscreen phones can resolve this problem as the foldable phones will be much compact than the large touchscreen as they will fold into a much smaller compact device and can actually accommodated as a wallet. 
Safe and covered touchscreen
A foldable phone's touchscreen will be covered when fully folded and the screen will be more safe in case the foldable phone falls down.The impact of falling, on the touchscreen can be very less and probably very less chance of cracking up the glass.
The Growth of Foldable Screen Technology Give Rise In IPR Filing  
People used to think of Patents only in terms of protecting an invention. With the rise of the tech market, they have become an asset that can be acquired, sold and traded. Companies also use and plan Patents defensively or aggressively against the competitors. 
Computer, electronic and automobile Patents have been responsible for much of the growth in Patents. Over the past few years, the Patents applications has grown exponentially. One of the other main reasons that Patent filings are on the rise can be contributed to the growing appreciation of Intellectual Property which guarantees a better revenue stream that comes in royalties for the Companies which is coming under increasing pressure.
Conclusion
Foldable touchscreen products are  new invention and currently  in the early stage of developing and manufacturing. Some major electronic giants have already been granted the Patents and now other sectors of the tech industry can find an opportunity to file such Patents for their foldable touchscreen devices. Foldable touchscreen tech is a revolution and Patent filing is already on the rise. Many electronic companies are filing Patents for every new design they are proposing in their Patents applications. We may also see these foldable touchscreens in video games, TVs, Tablets etc. 
Author: Lakshay Kewalramani, Intern at IP and Legal Filings  and can be reached at support@ipandlegalfilings.com.
---
References:
[1]https://www.theverge.com/2018/11/7/18072514/samsung-foldable-phone-screen-features-photos-sdc-2018
[2]https://www.maketecheasier.com/apple-foldable-phone-patent/
[3]https://www.indiatoday.in/technology/news/story/new-lg-patent-hints-at-a-foldable-display-phone-with-borderless-design-1397777-2018-11-28
[4]https://www.gsmarena.com/xiaomi_issues_official_statement_about_foldable_phone
[5]https://www.wipo.int/edocs/pubdocs/en/wipo_pub_941_2017.pdf